The most monitor and control options available through Reinke.
This radio-based communication system broadcasts signals from your home office. You'll have up-to-date information on the status of all your irrigation systems and retain the season's operating data for future analysis and planning. With this information at hand, operational efficiencies increase immensely.
As part of the process, Reinke engineers will also perform a communication path study. They'll factor in pivot locations, pivot path, area signal strength, terrain features and ground obstructions to make sure your Ontrac Radio system functions flawlessly.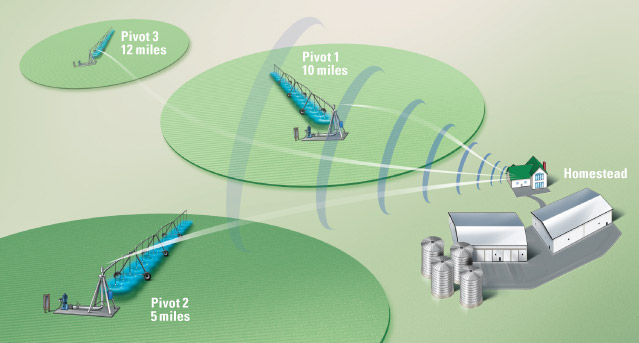 Other features include 
The most control and monitor options available through Reinke
Access through secure website
Receive text and email messages
Track, record, and graph application data
Windows compatible
Weather station and flow meter options available
System startup with step programming
A communication path study ensures clear signal
Monitor and control your systems using a web-enabled device such as a computer, smartphone or tablet
Monitor and control your systems from anywhere with Internet connectivity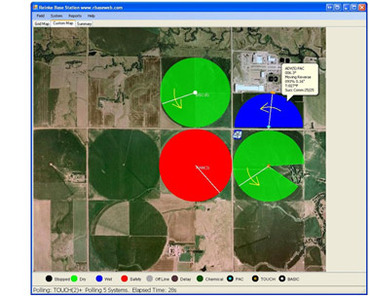 See your local Reinke dealer to customize an Ontrac system for your operation.
---