Travel straight across square and rectangular fields with Reinke lateral move systems. These high-strength steel systems can irrigate nearly 100% of these fields.
Machines
4-Wheel Power Tower
2-Wheel Power Tower
Hose Pull Systems
Canal Feed Systems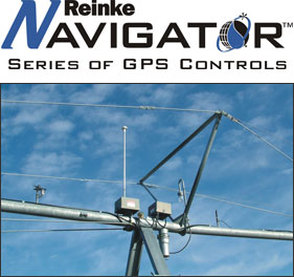 4-Wheel Power Tower/Hose Pull
Ideal for large fields. Floating axles keep all four ties on the ground, allowing this unit to pull large hoses (up to 8-inch diameter).
2-Wheel Power Tower/Hose Pull
This unit can carry a self-contained power supply with forward and reverse tow options or the pivot option. Hose pull systems feature double inlets, internal check valves and quick coupler connections on both ends of the power tower. Double end feed option available.
Pivoting 'Center Lift' Lateral Move
Our versatile Center Lift Pivoting option allows you to irrigate the same area as a system twice its length. The center foot extends to raise the cart and provide a pivot point for the system to pivot around and position itself to irrigate the opposite side of a rectangular field. No towing is necessary. When one side of the field is done, the system pivots easily to irrigate the other side.
Canal Feed
Compact, clean design with a self-contained power unit. Carries its own pumping equipment and generator. Use of the center feed option in larger fields provides annual energy savings by reducing system pressure loss.
Guidance System Options
Navigator GPS – Provides extreme accuracy in timing and application
Cable –Assures accurate lateral movement and uniform water distribution over the entire field
Furrow – Uses specially designed wheels that track a V-furrow parallel to the travel path. Patented
Buried Wire – Requires less maintenance and creates no obstacles
Fence – Requires minimum maintenance and creates no additional obstacles in the field
---