Durable. Stable. Easy to maintain. These trademark features start with the advanced design of Reinke's pivot.
8″ or 10″ riser pipe available, with eye level pressure gauge
Friction reducing sweep elbow
Legs: Durable 8″ x 3″ roll-formed C-channel leg
High strength 18″ pivot center bearing
Easy, adjustable cam ring or cam plate is available for precise control of end guns, auto stop or reverse controls
Corrosion resistant powder coated aluminum main control panel
Stress relieving pivot flex joint standard on every pivot system
Corrosion resistant aluminum collector reel
Riser gasket seats against stainless steel surface for positive, long-lasting seal*
Adjustable main control panel mount
Friction reducing sweep bottom elbow
Optional pivot center walkway
*Optional triple lip seals are available on low pressure installations.
Cam plate style attachment at the pivot center shown inset.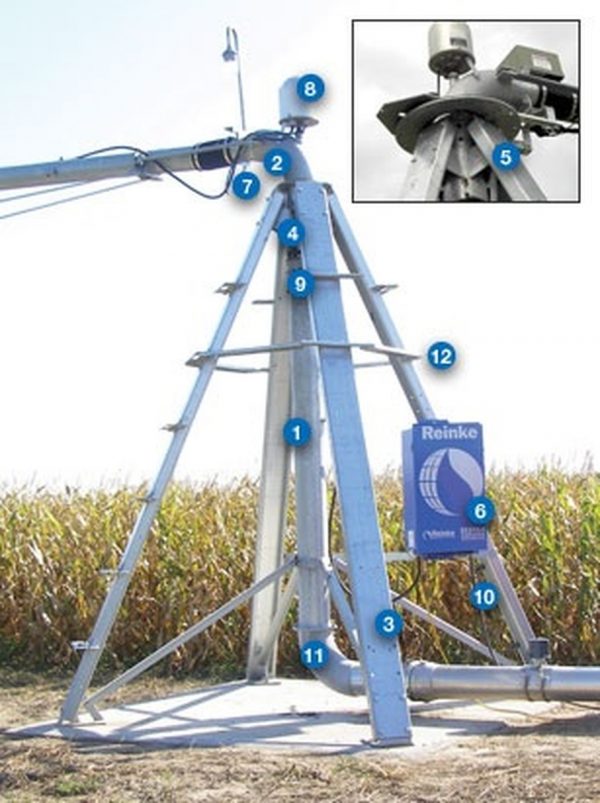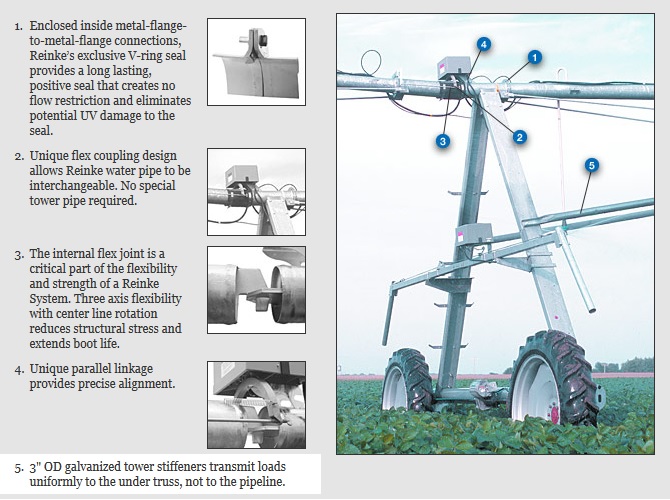 ---